Last updated - 21st July 2008
Ok, I hate "buzz-words". You didn't surf here. They are "diaries" not "weblogs". Links are selected and followed, not 'clicked". There is no super-highway (apart from the road you drive along), and this page isn't under construction - I just haven't had enough spare time to waste on creating it.
So, if you need to go "surfing", "click", and hear "drive carefully", I suggest you first get into your car, tap your fingers, and then drive to the beach.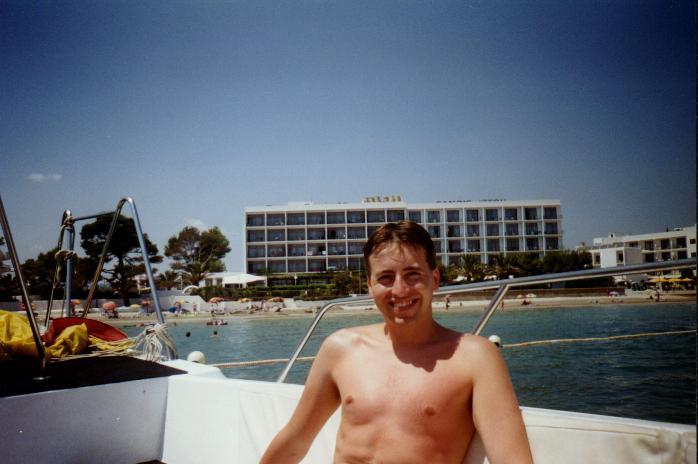 jamie@bishopston.com
Please visit here if you went to Bishopston School
Photos of my recent encounter with vertigo! - 20th September 2005
Which Rainbow character are you?




Zippy tells me:

You're great! Not only do you have a sarcastic, mean sense of humour, but your ego is the size of the Grand Canyon. Sure, some people might find your confident, cocky attitude a little bit annoying, but SCREW THEM! They're just miserable bastards, right? You want to do whatever seems like a good idea at the time, you're up for adventure and you rebel against authority. Keep on winning!



But do you know why ? ...........
Czechoslovakian yeast!